LKQ Pick Your Part

South Bend
1602 S. Lafayette Boulevard
9:00 AM
-
6:00 PM
9:00 AM
-
6:00 PM
9:00 AM
-
6:00 PM
9:00 AM
-
6:00 PM
9:00 AM
-
6:00 PM
9:00 AM
-
5:00 PM
9:00 AM
-
5:00 PM
Vendemos piezas de automóviles, de primera calidad, y equipo usado barato en South Bend. Tenemos stock de repuesto para todas las marcas y modelos de vehículos.
Sell Your Car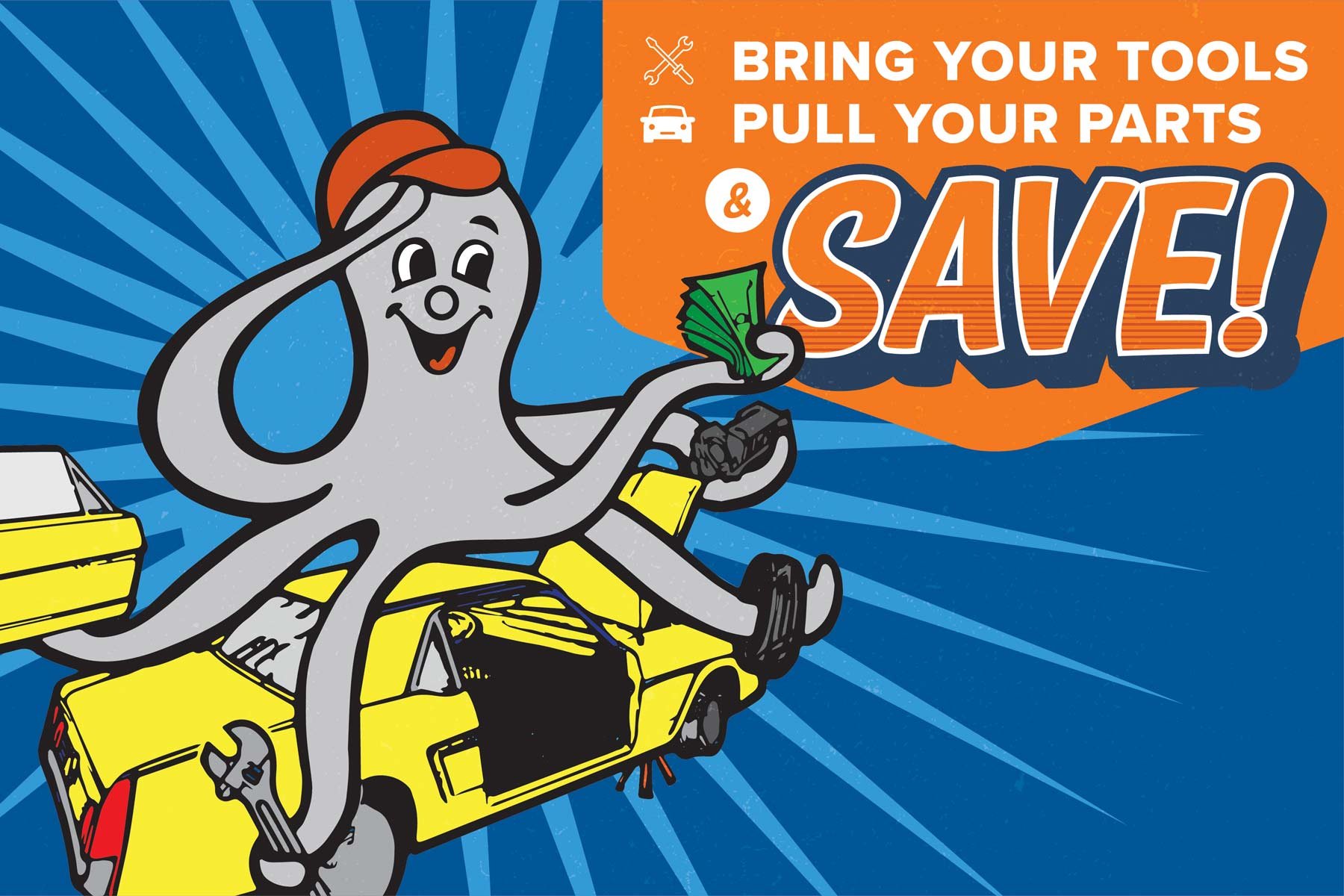 Yard Information
1602 S. Lafayette Boulevard
US
Entrance Hours
Día de la Semana
Horario
Mon

9:00 AM

-

6:00 PM

Tue

9:00 AM

-

6:00 PM

Wed

9:00 AM

-

6:00 PM

Thu

9:00 AM

-

6:00 PM

Fri

9:00 AM

-

6:00 PM

Sat

9:00 AM

-

5:00 PM

Sun

9:00 AM

-

5:00 PM
Debe Tener 16 Años De Entrar
PARTS, INVENTORY, & PRICING FOR
LKQ Pick Your Part - South Bend
PART SEARCH

Find the parts you're looking for in our vast inventory of vehicles which is refreshed daily. Our interchange makes it easy to find the part you need across years, makes, and models.

VEHICLE INVENTORY

With new inventory added to our yard daily, we make it easier for you to find the parts you need faster! Use our Vehicle Inventory tool to see what vehicles are in our yard. Be sure to check back often for our most current vehicle inventory.

FIND PARTS PRICES

Save money on auto repairs with our super low prices! LKQ Pick Your Part is a great alternative for expensive repair shops and auto parts stores. Bring Your Tools, Pull Your Parts, & Save!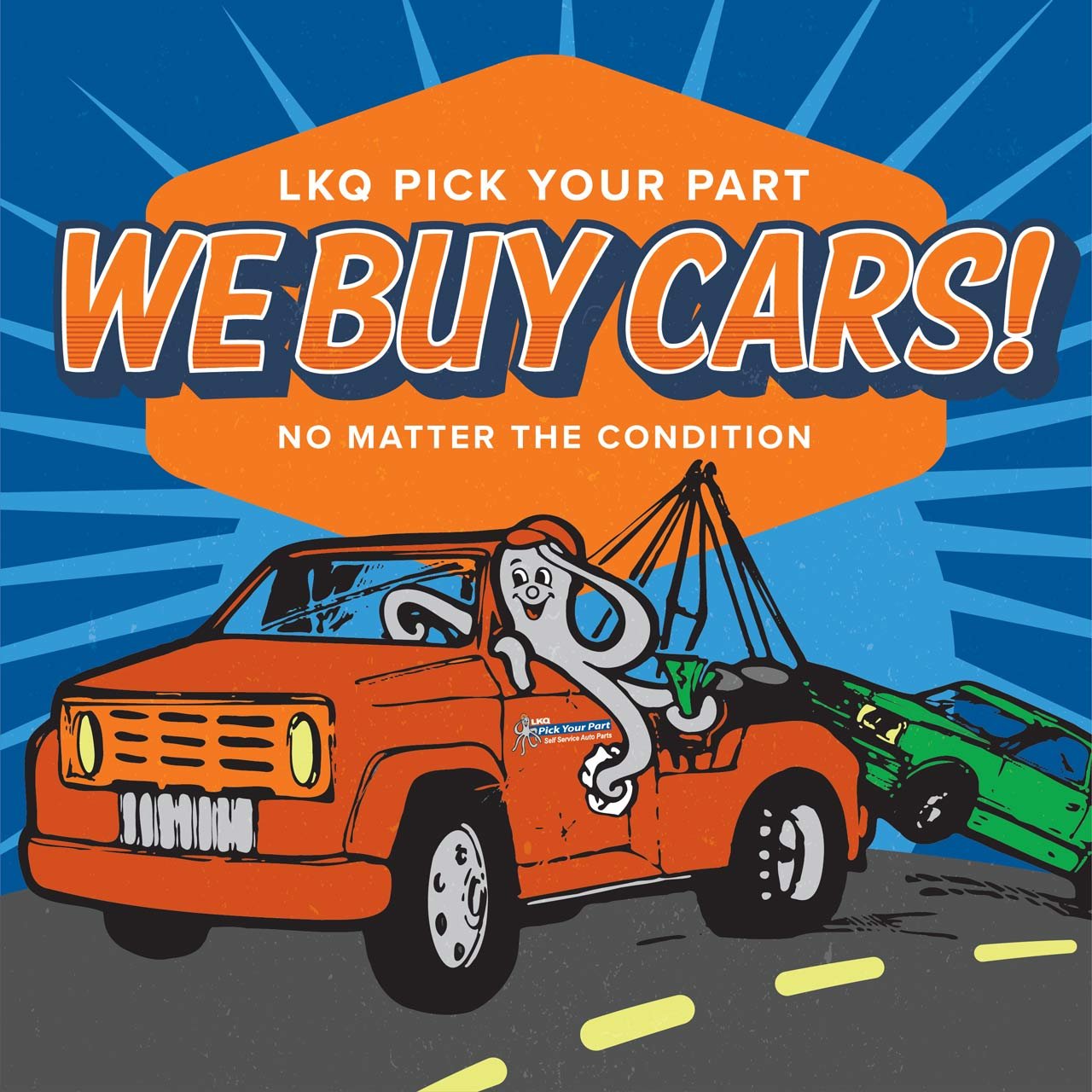 SELL YOUR JUNK CAR
WE'LL PICK IT UP!
Are you looking to sell your old car? We'll buy it today! LKQ Pick Your Part - South Bend is the leading used car buyer in the South Bend, IN area. We'll pay you top dollar for your used or junk car regardless of the condition. Whether your used car is still running or it's an old junk car taking up space in the driveway, we'll buy it! The best part is, when you sell us your car, we can provide you with free car removal services. Get your free no-obligation quote today, to see how much you can make on your used car sale. We make it easy to get a quote online or you can call 1-800-962-2277 to talk with one of our friendly representatives today!
Get Your Instant Quote!
TESTIMONIALS
If you need parts for your car this would be my first choice. No gimmicks or tricks just fair pricing on used parts you pull.
Employees are very respectful and kind they have the best prices around I've been going to LKQ since they open the doors I live roughly 30 to 40 minutes away from it I have wrecking yards close to me but I would rather go to LKQ for the best prices and the atmosphere other customers are very helpful if you forgot a tool we help each other out I recommend it to anyone that has one close
Acerca de LKQ Pick Your Part South Bend
Calidad Auto Parts - LKQ autoservicio Piezas de South Bend ofrece 1,000 vehículos para sacar piezas para su auto. En promedio, LKQ de autoservicio de las piezas de automóvil pone unos 80 vehículos nuevos de piezas en el compuesto cada semana, que le proporciona el inventario fresco para elegir. Sus precios son bajos todos los días y la garantía de 30 días le dan la confianza de que usted puede ahorrar dinero y ser acerca de su compra sin preocupaciones. LKQ autoservicio Auto Parts tiene acres de los más populares encontrar modelos nuevos y viejos con partes que puede utilizar, tanto de importación como domésticos, incluyendo: Chevy, Dodge, Ford, Nissan, Honda y Toyota, así como muchos otros mas. Tienen miles de partes de alta calidad, partes de autos usados ​​disponibles a una fracción del costo en comparación con los concesionarios de automóviles o cadenas de suministro de piezas de automóviles. LKQ autoservicio Auto Parts suministra carretillas elevadores y el motor de forma gratuita para ayudar con su experiencia jalando partes. Sólo tiene que traer sus herramientas y ahorrar dinero. Con una, zona de trabajo sin de desorden, organizado de cerca de 10 acres, que está seguro de encontrar lo que necesita. LKQ autoservicio Auto Parts está siempre buscando el inventario fresco. LKQ autoservicio Auto Parts es South Bend está llevando comprador de automóviles usados, pagando el más efectivo para los coches de la zona.
Obtener su cotización gratis
y averiguar lo que vale su coche vale hoy. LKQ Self Service Auto Parts de South Bend se encuentra a 3 millas al sur de Notre Dame, en la esquina de la calle principal y la avenida de Indiana.